Something about S'mores just makes you want to enjoy the outdoors. Maybe it's the combination of gooey melted chocolate and marshmallows, or perhaps it's the fact that they're so easy to make. No matter what your reason is for loving S'mores, there's one thing all S'mores enthusiasts can agree on: the best place to have a S'more is in Gatlinburg! If you're looking for a unique S'more's recipe to make while you're in Gatlinburg, then look no further. Only the real Gatlinburg lovers know this recipe!
The Secret Gatlinburg S'more's Recipe
If there's one thing Gatlinburg is known for, it's S'mores. This secret recipe will take your S'mores game to the next level. It is guaranteed to make your taste buds happy! The secret lies in the ooey-gooey principle of mixing textures to maximize the flavor – did you like that? I know you did! The Secret Gatlinburg S'more Recipe takes the Perfect Bar (which is fantastic on its own). It combines it with the undeniable flavors of the Ghirardelli chocolate of your choosing (see below) and the sweet notes of a honey drizzle. In other words, this will blow your mind!
Gatlinburg S'more's Recipe Ingredients
These are all the goodies you need to acquire before the real magic begins:
S'more's Recipe Instructions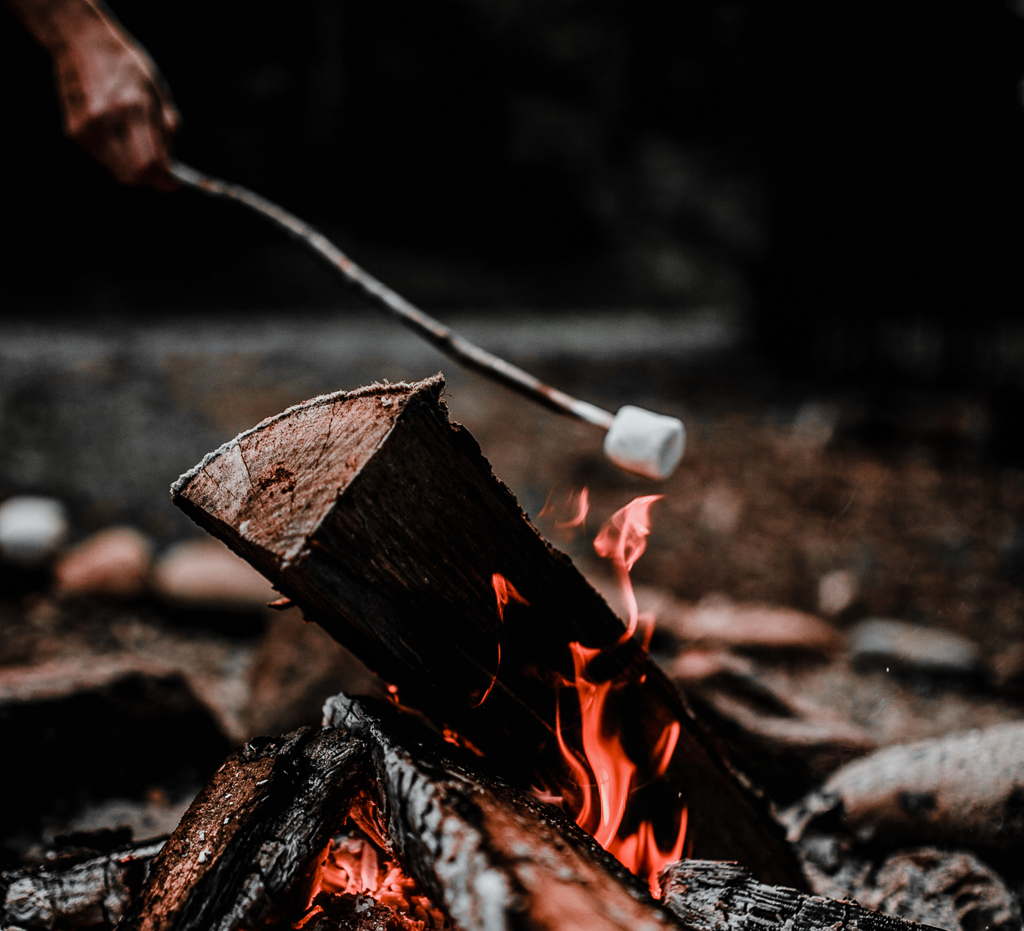 There's nothing like a campfire to get the s'mores going! Whether you're out camping or just roasting them in your backyard, there's something about that fire that makes them taste so good. If you want the authentic smoky taste of a s'more, it should be done on a wood-burning fireplace – after all, this is the Gatlinburg way!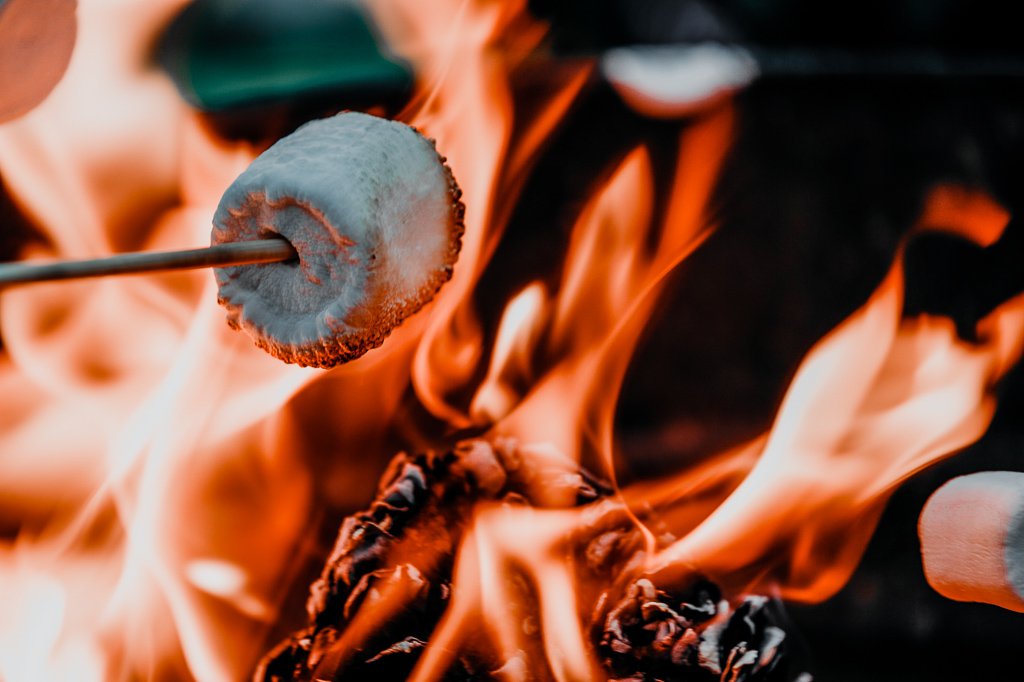 2. Roast Those Mallows Up
Hold the marshmallow over the center of the fire, close to but not touching the coals. Gently rotate the skewer so the heat toasts the marshmallow evenly. You'll see it gradually change color to a golden brown. Once it's toasted all the way around, your marshmallow will be ready to eat!
3. Placement Is Everything
This step is where it all ties together. Are you ready? Precision is key! Place your graham cracker down, put that perfectly golden marshmallow down, then grab that Gharderilli Sea Salt or Caramel-filled square and place it on top – you're doing great! Now take about 1/4 of the Perfect Bar and put it on top of the already melting chocolate… if you're feeling real wild – you can drizzle it with honey! Bam, you just created the Secret Gatlinburg S'more!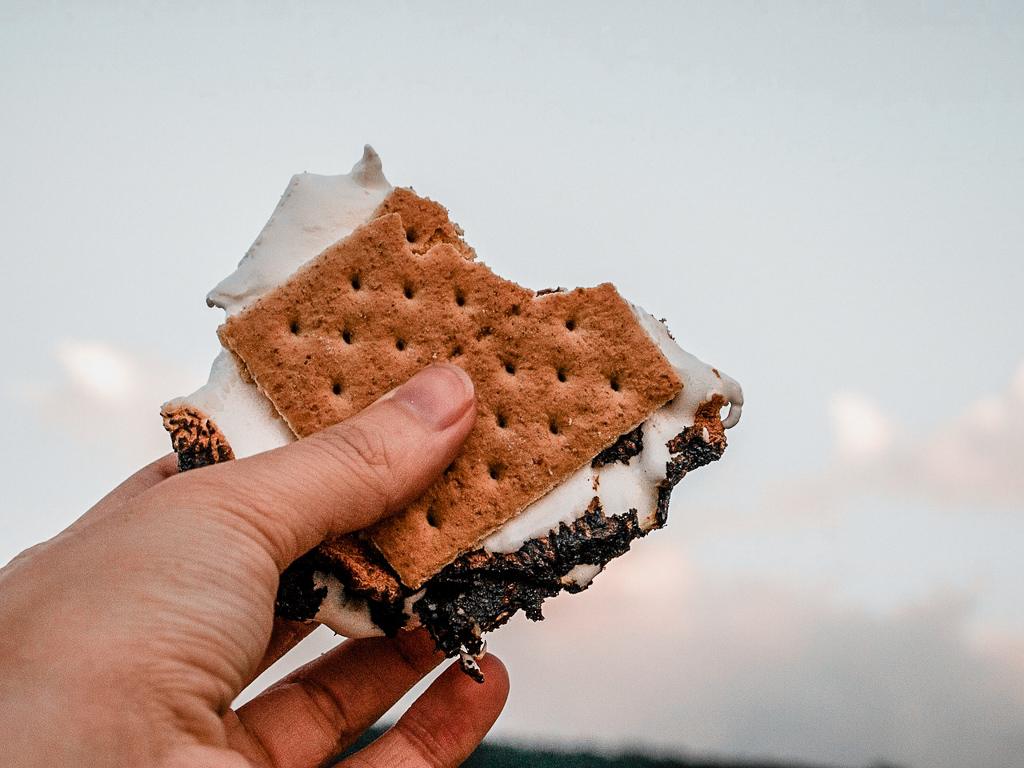 4. Enjoy This Gatlinburg Treat
It's simple, it's delicious, and it's always a hit. Whether you're sitting around a campfire or enjoying a cozy night in front of the fire, these little treats will never disappoint. Enjoy these Gatlinburg S'mores!
Now that you created this masterpiece of a treat  – there is one thing left to do. Share this incredible s'more recipe with your friends and family! The share buttons are located on the bottom. ⬇ They will be thanking you later.
More S'more's recipes to try
Taste the Gatlinburg S'more's recipe
 If you're looking for a unique S'more recipe to make while you're in Gatlinburg, then look no further. Only the real Gatlinburg lovers know this recipe! So whether you're planning your next vacation to the Smoky Mountains or just dreaming about it, be sure to try out this delicious S'more recipe and let us know how it turns out! And don't forget to share it with your friends on social media – they'll love it too.