Have you ever had a vacation that was totally different from what you expected? We recently took an amazing family trip to Gatlinburg, Tennessee, and I couldn't believe the differences between how I prepared for our arrival compared with how things actually turned out. Keep reading to find out more about what I ordered vs what I got in Gatlinburg!
What I Ordered In Gatlinburg
I ordered/booked a stay at the Westgate Smoky Mountains Resort because it is one of Gatlinburg's largest, most premium resorts. I heard mixed reviews about staying here because it is a timeshare resort but also operates as a nightly rental resort. Even though the reviews were mixed among people I spoke to, I ordered a 1 bedroom with a full kitchen and balcony. The rate I ended up paying for this room was $150 a night in the peak season of Fall.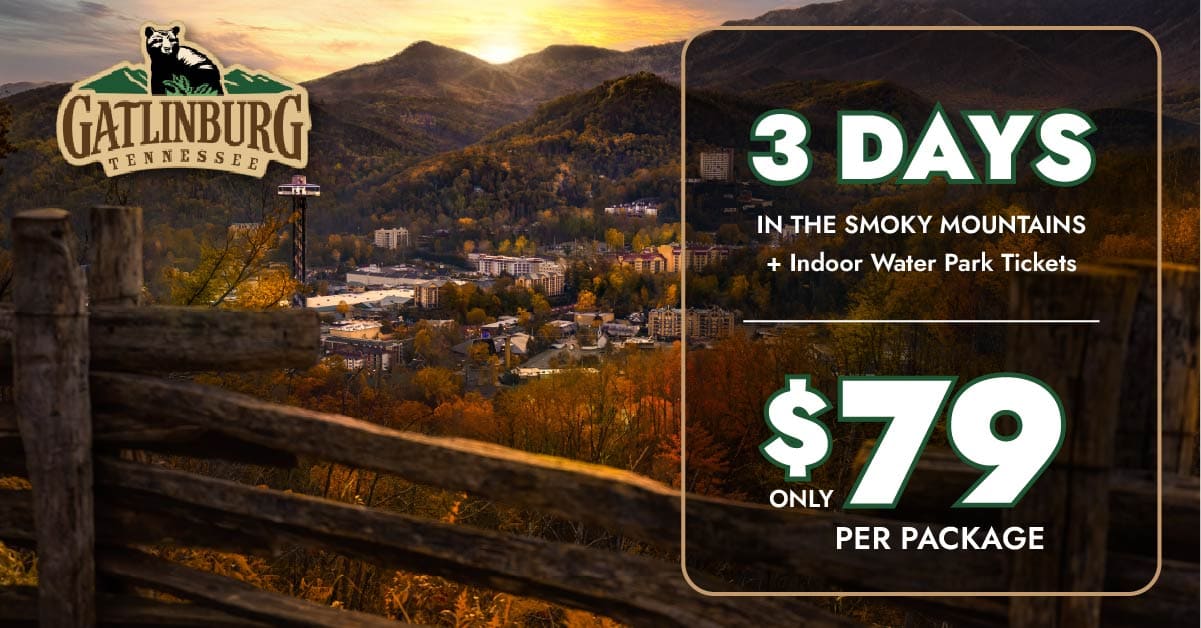 The expectations were set high for this resort experience. Looking at the photos online, I was expecting a rustic cabin feel in the rooms and stunning views of the mountains from all angles of the property. Westgate Smoky Mountains Resort promises visitors to the Tennessee area a luxurious getaway that offers all the best amenities on the property. Some luxurious amenities included at the resort are a full spa, concierge services, an indoor heated waterpark, bonfire pits with scenic views, and multiple heated outdoor pools. In addition, to all the amenities, the resort also promised that it was a short drive to Gatlinburg Parkway and a short drive to the entrance of the Great Smoky Mountain National Park. With this level of detail, the expectations were definitely set high! 
The resort was absolutely wonderful. From the moment we arrived, we were greeted with friendly and helpful staff members. The room was spacious and comfortable and the amenities were top-notch. The resort was beautiful and had a great location near popular attractions. The outdoor pool and fitness center were perfect for relaxing after a day of exploring. The game room was a lot of fun for my kids, and the variety of dining options was really delicious.
What I Got In Gatlinburg Cont.
The room had a beautiful newly renovated kitchen with plenty of space for cooking. Even though it's a resort, the rooms feel woodsy and cabin-like with the use of wood and overall styling. The view from the 7000 building on top of the mountain was stunning. The balcony overlooks the Smoky Mountains with direct access to the bonfire pit. Additionally, there was no such thing as constant pressure or salespeople bothering you to tour the resort. I was initially worried about this but what I heard was utterly false. The option of getting free attraction tickets in exchange for a 90-minute tour is available, but it's totally up to you. Honestly, the resort was so beautiful that I would consider purchasing a timeshare just to be able to go back year after year. Overall, it was a great stay, and I would definitely recommend it to anyone looking for a relaxing getaway.
Westgate Smoky Mountains Resort is a great place to stay when visiting the Smoky Mountains. The resort offers a variety of amenities, including an outdoor pool, fitness center, and game room. You can also enjoy a variety of dining options and access to a number of outdoor activities. Additionally, the resort offers stunning views of the mountains and a convenient location near popular attractions. With so much to offer, Westgate Smoky Mountains Resort is the perfect place to stay when visiting the Smoky Mountains. The staff was very helpful and accommodating, which made the stay even more pleasant. I don't think I'll be able to get those stunning views from the room's balcony out of my head. I'm honestly looking forward to coming back and staying here in the future – I highly recommend it! 
Westgate Smoky Mountains Overview
Share What I Ordered Vs What I Got In Gatlinburg!