If you're looking for a fun and unique way to spend an evening in Gatlinburg, look no further than one of the area's dinner shows! These entertaining productions offer something for everyone and are the perfect way to create memories with your family. Here are our top five picks for Gatlinburg dinner shows.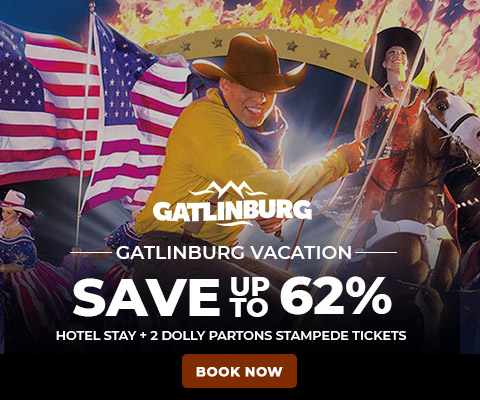 1. Hatfield and McCoy Dinner Show | Gatlinburg Dinner Show
The Hatfield and McCoy Dinner Show is a dinner theater that shows how the famous feud between two families started. It's interactive, fun, family-friendly entertainment for all ages! When you visit this show, you'll feel like you're in the middle of the action as your server takes you through an exciting theatrical experience. The actors are funny and talented, and they will have your whole family laughing at their antics while enjoying delicious Southern-style food.
2. Pirates Voyage Dinner Show | Gatlinburg Dinner Show
The Pirates Voyage Dinner Show has been entertaining guests for over 25 years! Pirates Voyage Dinner Show is an interactive dinner show that takes you on an adventure! You will board a pirate ship and be taken on an adventure of a lifetime as you get to interact with pirates, participate in their antics, and listen to old stories.
3. Lumberjack Feud Dinner | Gatlinburg Dinner Show
One visit to this show will have you hooked on all that it has to offer! From its memorable lectures about The Great Smoky Mountains' heritage to its nail-biting contests between real-life lumberjacks competing with axes and chainsaws, this is an exciting show to partake in. Not only do the skits teach children more about their rich cultural past, but they also get up close enough to see just how dangerous being a logger can be and inspire them never to stop trying new things no matter what challenges may come their way!
4. Murder Mystery Dinner Show | Gatlinburg Dinner Show
What better way to spend a night out than by watching comedy and enjoying delicious food? The Great Smoky Mountain Murder Mystery Dinner Show offers just that, with the possibility of getting involved in solving the crime. The interactive play will make sure everyone has plenty of involvement while they laugh 'til it hurts. They have three different shows available throughout each week for you to choose from.
5. Dolly Parton's Stampede
Dolly Parton's Stampede has been thrilling audiences for over twenty years with their family-friendly dinner show, the Dolly Parton's Stampede. This event features an all-you-can-eat buffet, including traditional favorites like fried chicken and mashed potatoes in gravy alongside corn on the cob! If that isn't enough to get your appetite going, then don't worry because there are plenty more desserts available as well!
Gatlinburg Dinner Show Overview
Share These Iconic Gatlinburg Dinner Show
Whether you're looking for a night of family-friendly fun or an evening out with friends, Gatlinburg has the perfect dinner show for you. Be sure to share this post with your friends and make plans to see one of these amazing productions soon!