If you're like me, you've been eagerly awaiting a chance to visit the amazing Gatlinburg. Well, your chance is here! And while you're undoubtedly excited, I'm sure there are some things you still aren't quite sure of. That's where I come in – let me give you five tips that will make your trip smoother and more enjoyable. Keep reading to find out what they are!
You Can Get Discount Tickets Beforehand - Gatlinburg Tips
Why would you pay full price for attraction tickets when you don't have to? Many first-timers and even seasoned Gatlinburg travelers don't realize that discount tickets do exist! AllGatlinburg offers discounts up to 70% on all of the popular attractions in and around the Gatlinburg area. So, if you are looking for ways to save on your Gatlinburg trip, be sure to call us. We offer discount tickets to some of the best attractions in town. Our knowledgeable staff can help you plan a perfect trip for your family. 
The Gatlinburg trolley - Gatlinburg Tips
Hotels, attractions, and meals can all add up quickly, leaving you with a hefty bill at the end of your trip. However, there are a few ways to keep your expenses down. For one, Gatlinburg offers a trolley system that can take you around town for just $3 per day. This is a great way to avoid paying for parking, which can be quite expensive in Gatlinburg. Check out our "Save Money In Gatlinburg" blog post for more effective ways to save money on your vacation!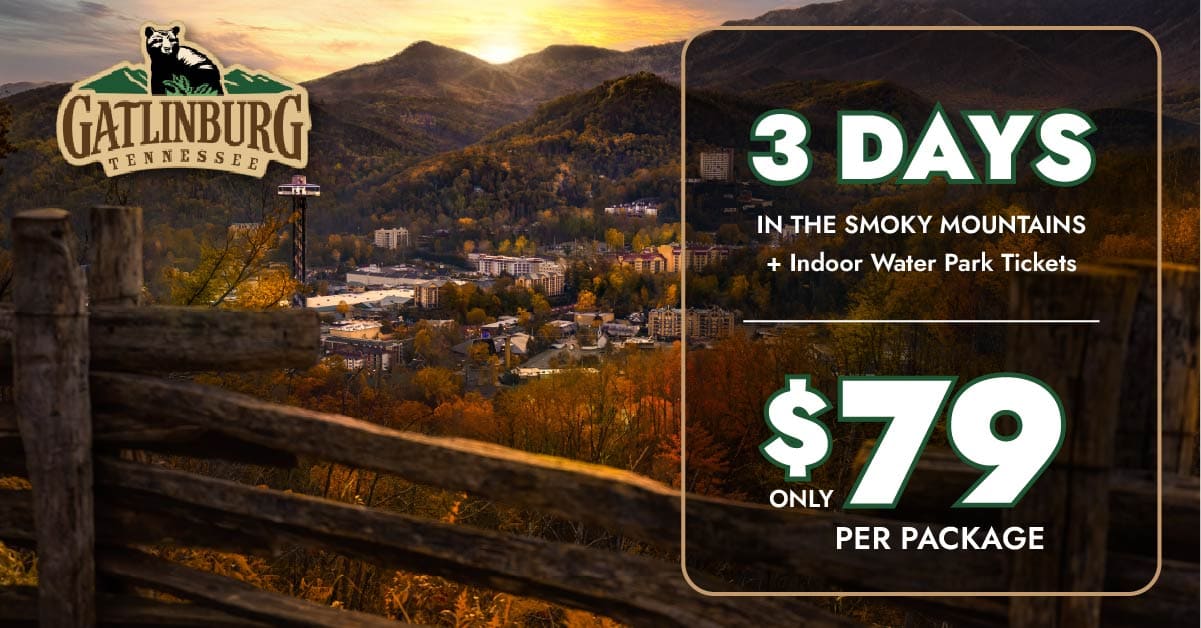 Expect to Pay for Parking - Gatlinburg Tips
When you park in downtown Gatlinburg, expect to pay for parking. The rates vary depending on where and when but can range from $10 -20 per day! Some restaurants advertise that they have free spots (which is awesome); however, these are usually outside the most congested area, so keep this in mind. Or you can just take the Gatlinburg Trolley and save even more! 
Safety First Always - Gatlinburg Tips
Are you planning on hiking in the Smoky Mountains National Park on your getaway? If you answered, Yes – that's great! From your friends here at AllGatlinburg, we strongly advise you to bring bear pepper spray! Seems extreme? It shouldn't – roughly 1,500 Black Bears are roaming the Great Smoky Mountains National Park. It is best to plan for the worse and not need it versus being in a situation where you don't have it and need it. Adventures in the wilderness always come with a bit of risk. We want you to be prepared so you can explore with ease!
Avoid These Attractions - Gatlinburg Tips
That's right – I said it! Avoid these attractions the next time you plan on coming to Gatlinburg for a vacation. I wrote an entire blog post about the biggest let-down attractions, which I'll never do again… be sure to check out " Top Attractions in Gatlinburg I Won't Do Again" – you won't regret it!
More Things To Do In Gatlinburg
All Great Things Start Here!