If you're looking for a fun and family-friendly vacation spot, Gatlinburg is the perfect place to go! Just make sure to avoid these five things while you're there. They'll ruin your vacation and leave you wishing you had never gone to Gatlinburg in the first place!
Never Do In Gatlinburg - Drive Everywhere
While it may be tempting to rent a car and drive everywhere, there is a cheaper option: the trolley. The trolley system is extensive and goes just about everywhere you need to go in this town. It's also very affordable, so it's a great option for budget-minded travelers. So next time you plan a trip, take advantage of the trolley system! Additionally, driving everywhere is expensive because most, if not all, of the parking lots cost money to park.
Never Do In Gatlinburg - Stay somewhere without a kitchen
If you're planning a trip, make sure you find a place to stay that has a kitchen. Trust me; you don't want to be stuck eating out for every meal. Gatlinburg is a great place to visit, but the food options can be pretty limited (and expensive). A kitchen will allow you to cook your own meals, saving you money and letting you eat whatever you want. Plus, it's just more fun to be able to make your own food while on vacation. So if you're looking for a place to stay, make sure it has a kitchen!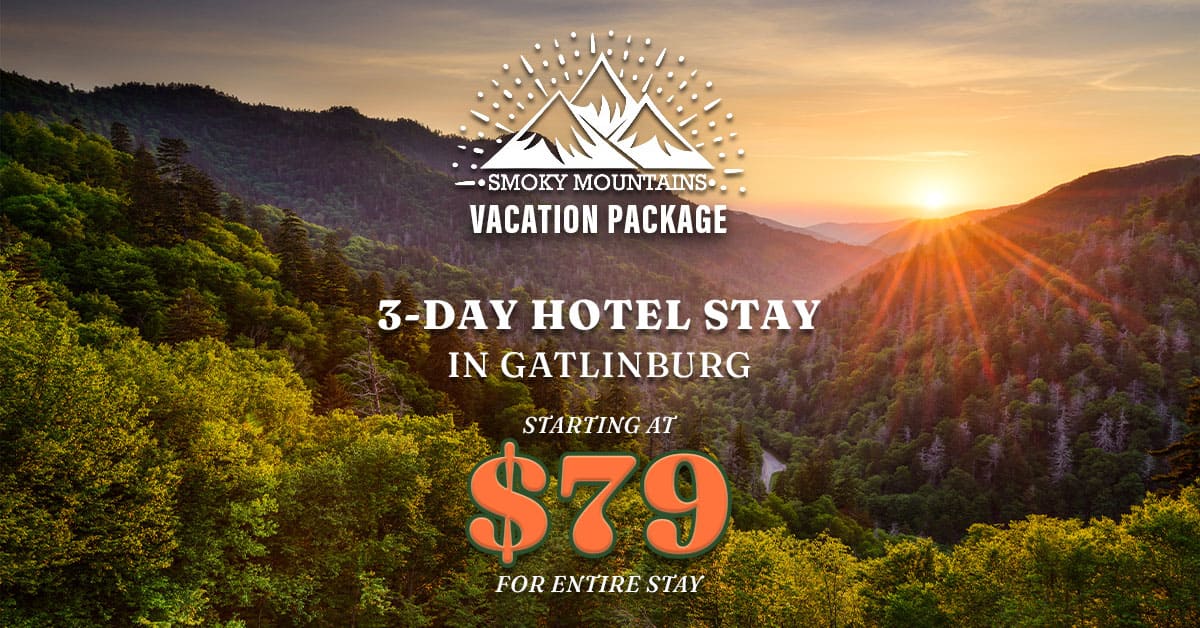 Never Do In Gatlinburg - Tourist Traps
Gatlinburg is a popular tourist destination, but it also has its fair share of tourist traps. If you're not careful, you could spend a lot of money on attractions that aren't that great. Check out the post I did, Top Attractions in Gatlinburg I Won't Do Again – and make sure you stay clear of these tourist traps! 
Never Do In Gatlinburg - Forget to Pack Water When You Hike
Gatlinburg is an outdoor lover's paradise, with countless trails and breathtaking views. However, Gatlinburg is also one of the country's most popular tourist destinations. As a result, it can be easy to forget that Gatlinburg is also home to some of the most rugged and remote terrain in the region. When hiking, always remember to pack plenty of water. The last thing you want is to be caught unprepared in the middle of a hike. It is the worst feeling to be uncomfortably dehydrated and could result in medical attention in extreme situations! We recommend packing at least two water bottles, especially in the hotter summer months.
Never Do In Gatlinburg - aPPROACH a bEAR (OR Any wildlife)
Gatlinburg is home to various wildlife, including some of the most majestic creatures on earth: bears. These powerful animals are an essential part of the local ecosystem, and they should be respected and admired from a distance. Unfortunately, there have been incidents in which people have approached bears too closely, leading to dangerous situations for both humans and animals. For this reason, it is important never to approach a bear. If you see a bear while hiking or driving through the area, maintain a safe distance and give the animal plenty of space. By respecting the bears' natural habitat, we can help keep Gatlinburg safe for everyone.
Gatlinburg is a great place to visit, but if you want to make sure your vacation goes off without a hitch, be sure to avoid these five things. If you're looking for a fun and family-friendly destination, give us a call – we can help you save on your trip!